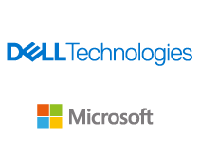 According to a recent Forrester study, organisations that modernise IT — including Dell EMC PowerEdge servers — prior to SAP migrations rate top business benefits 50-80% higher than those that do not.
IT-mature organisations achieve success for key SAP drivers. IT leaders reported that successful SAP migrations and operations depend on compute that delivers not only power, but agility, scalability and resiliency.
Drive SAP value with advanced servers from Dell Technologies. It's clear that modernising your IT — with advanced PowerEdge servers — before migrating to SAP HANA or SAP S/4HANA, quickly delivers transformational business results and significant financial returns.
Download this whitepaper from Dell Technologies to learn more.