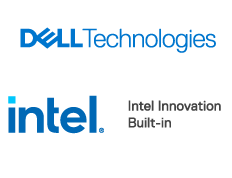 Research conducted by industry analysts reveals that market-leading businesses are combining data management and analytics with modernized IT to drive business value and stand out from the competition.
Organizations that have modernized IT are better prepared to capitalize on and deliver value through data and analytics than orgs with aging IT. ESG research shows 4 ways these orgs are more effective at driving business value:
Utilizing more data

Driving business benefits

Outperforming competitors

Prioritizing data access
Modernize your servers to maximize data value. In today's data-driven world, an organization's success relies on its ability to quickly produce intelligence from raw data. The Dell EMC PowerEdge server portfolio is designed with the performance, security and reliability your business needs to fully capitalize on your data.
Learn more about Dell EMC PowerEdge servers.